This Business Expert has a proven track record over 33 years within a wide range of fresh food & animal feed businesses leading at MD and main board director levels…
With a career covering all leadership and commercial aspects of manufacturing and service businesses, this individual can implement cultural change, strategic change and P&L change for essential business turnaround and or growth.
With experience and qualifications in Sales & Marketing, Purchasing and Project Management this highly motivated leader is well equipped to walk into a business, and he hit the ground running.  They say 70% of skills are transferable, well he has proved this from his CV covering some very different businesses/industries.
"People leave a job because of their leader, not the business," something which this person believes strongly in! They understand that the priority for any good business outcome is having the right team, a focussed team and a team that understands the plan and how it is progressing.  With a need in most business scenarios to be agile and expecting immediate changes it is essential the team want to  be part of the success. As a hands-on leader this expert ensures everyone' is involved, kept informed and wants to make it happen!
"What gets measured, gets done!" In so many cases there is not the right level of measurement or controls which help define the short-term strategy.  Be it a procurement focus, a sales or customer focus or having regular P+L reporting and accountability, this leader has implemented all of the above to manage the many recent economic challenges as well as ensure business turnarounds.
Be it coming into a business with a permanent role or to help implement and deliver a project this person has the experience, qualifications and confidence to help deliver change and is excited to get involved with you!
If this is of interest to you get in touch with Max MacGillivray on +44 (0)1284 715055 or contact the Beanstalk team directly by CLICKING HERE and quote Reference: 1024906 to set up an exploratory meeting.
If you have a similar opportunity you would like to explore via the Beanstalk Global international networks, please contact us direct to see how we can assist you.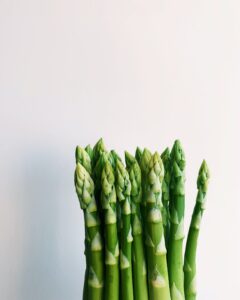 A highly flexible produce, food and farming professional with over 25 years'
Want us to host your event?
With more than 20 years experience of managing global events, combined with award winning marketing campaign credentials, and an extensive global reach, our team can help you promote your message to the right people, and help you succeed
Natural Complex Plant Biostimulants
Formulated with naturally occurring minerals, producing healthier plants and increased profit for growers
Stay curious.  Sign up to hear about Events, Campaigns, News and more