Women's Fresh Perspectives Breakfast at the IFPA Global Produce & Floral Show 2023.
 The Show was held in late October 2022 in Anaheim California in the USA and has been regarded as the best event that the International Fresh Produce Association has created to date!
The show is the single best place to meet the entire fresh produce and floral supply chain not only from the Americas but from the world! As they state, "You'll make lasting new connections and reconnect with your favourite peers who help your business grow."
The Show had several elements to it, from retail tours to fresh ideas showcases', educational festivals covering many things from organics through to fresh produce sustainability, and keynote speeches including, Co-Founder of Apple Steve Wozniak, Judith McKenna – President of Walmart, Elliott Grant – CEO, Mineral (an Alphabet/Google company), and Allyson Felix, the most decorated American track and field athlete in Olympic history.
We had the privilege of being invited again by the IFPA to cover this year's event. Max MacGillivray – Editor In Chief of Beanstalk Global, conducted a set of live interviews that have been posted up on our Social Media platforms. To see our various show interviews, just click on the pictures below.
To see the event photography, view the gallery link on our sister business Beanstalk Media HERE. 
Cathy Burns – the CEO of the IFPA post her very well received State of the Industry speech.
TFO Canada and Women in Trade for Inclusive and Sustainable Growth project, in partnership with PROCOLOMBIA.
Raina Nelson – President & Chief Executive of Westfalia Fruit USA at their very impressive Westfalia Show stand.
Mick Heatherington of Prophet SA, UK & US At Their Show Stand
Love Beets & Offshoot Brands with a great new collaboration they have created with David Côté of LOOP Mission.
Patrick Kelly of The Produce Industry Podcast
Jennie Coleman of Equifruit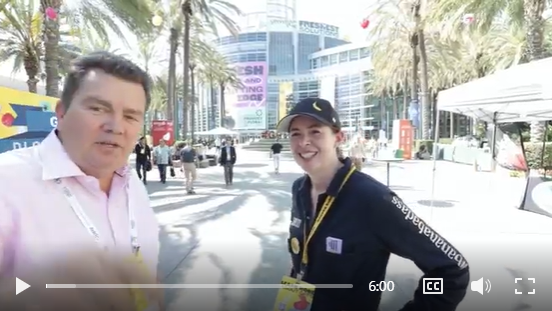 Michael Voice of Sunridge Partners
Kyle Barnett
Dr Elliott Grant – CEO of Mineral
Chris Veillon of  Pure Flavor® | Pure Hothouse Foods 
Marysabel Gonzalez – Program Director – Latin America and the Caribbean / Trade Support Services at TFO Canada. 
John Papp of Jac. Vandenberg, Inc
Denise Junqueiro of Apeel
Tony Phelps of Somerset Farms from New Zealand
Michael Jackson – Host of the Event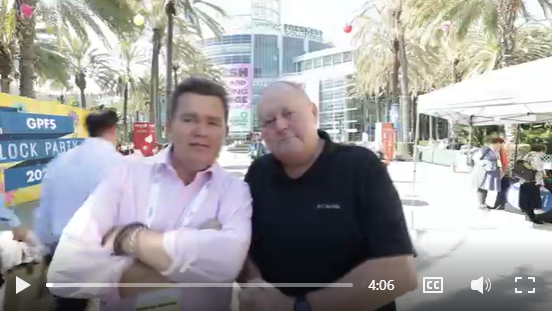 Kelly Hale Dietz of Highline Mushrooms
Justin Chadwick of the Citrus Growers Association Southern Africa
Mitch Wetzel from Sunview Marketing International
Brian Peixoto of Lakeside Organic Gardens
Francisco Sierra Toro of Gems Group
Theojary Crisantes of Wholesum
To view the interviews on Facebook – CLICK LINK and to view on YouTube – CLICK LINK.
The dates for your diary for next year's IFPA Global Produce & Floral Show is October 17-19, 2024, and will be held at Atlanta, Georgia, USA.
To find out more about the IFPA and their future events, JUST CLICK HERE. 
Would you like us to promote your event on a similar basis? We have a great and proven track record of creating B2B success on an international basis in Agricultural, Fresh Produce and Fresh Foods. CONTACT US TODAY TO FIND OUT MORE.