We know how important it is to be inspired by both big businesses and individuals, which is why we are excited to present Talking Leaders, a monthly initiative from the AHDB which will see a series of inspirational speakers share their life experiences and deliver impactful stories to the AgriLeader community.
In our July broadcast we were delighted to be joined by Rebecca Wilson & Lizzie McLaughin, hosts of the Becca & Lizzie Podcast.
They explore the various routes into agriculture with the aim to educate, empower and show that two people from different backgrounds can both find and maintain their place in the industry.  Through their podcasts, Becca and Lizzie dive into topical issues, exciting debates and interesting interviews.
Rebecca is the fifth generation to help run the 243-hectare (600-acre) family business in North Yorkshire.
Lizzie is a farming journalist and Head of Commercial Content Solutions at Agriconnect.
Some of the other projects Becca and Lizzie are involved with include speaking events, charity fundraisers, mental health, education and more
Join us as we hear their views on the role of the next generation in farming and agriculture.
To watch the Broadcast, click picture as below. To listen to the Podcast, click the Podcast link.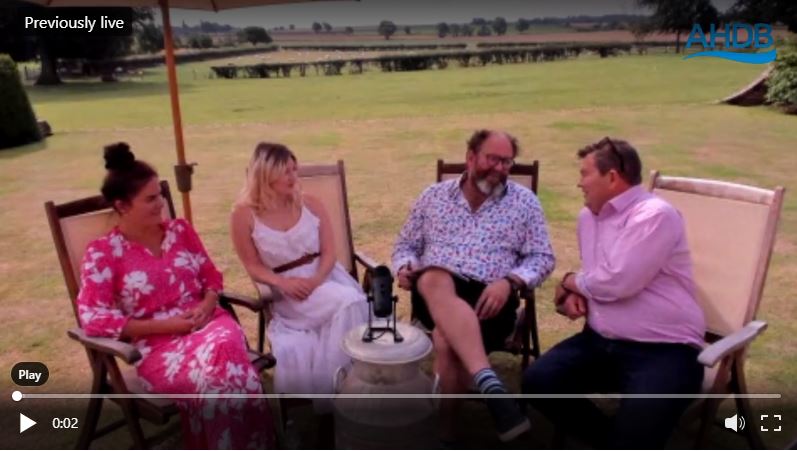 Filmed 20th July 2023.
If you would like to be kept in the loop about future AgriLeader activity and events, or perhaps just want to find out more about it, get in touch by CLICKING HERE.
To find out more about the AHDB, CLICK HERE.
If you would like to become a Partner Sponsor to promote your products or services with this unique International Broadcast series, please either email: info@beanstalk.global  or call +44 (0)1284 715055.