As the population grows, so do our demands on the planet. Managing this resource has never been so important.
Since it was founded in 1901, Harper Adams has been designed to meet this challenge. Set on a 494 hectare farm, they are the leading specialist university tackling the future development of our planet's food production, processing, animal sciences, engineering, land management and sustainable business.
Harper Adams University is a public university located close to the village of Edgmond, near Newport, in Shropshire, England. The University is a specialist provider of higher education for the agricultural and rural sector. It gained university college status in 1998, and university status in 2012. They provide more than 50 foundation, undergraduate and postgraduate degree programmes to students from over 30 countries.
They have achieved various awards and accolades in recent times such as:
98.8% graduate employment (Graduate Outcomes)
Winner for Job Prospects 2020 – Whatuni Student Choice Awards
Silver for Student Support 2020 – Whatuni Student Choice Awards
Top 10 for student satisfaction in England (NSS 2021)
£525,000 awarded in student scholarships by the university's Development Trust in 2019/20
UK's Best Modern University (The Times Good University Guide 2017, 2018, 2019, 2020, 2021 and 2022)
Beanstalk Global visited HAU in late April 2023 to discovery more about how they develop the talent for the future that businesses in the sectors require as well as gaining an understanding as to why businesses should look to partner with HAU to create leading edge industry collaborations.
Click on the pictures below to listen to the video interviews conducted by Max MacGillivray;
Professor Ken Sloan Vice-Chancellor.   
Ian Rowley – Chief Global Impact Officer.
Alastair Boot BSc (Hons), MBA. Senior Lecturer in Retail Marketing and Management and University Placement Manager.
Dr Simone Clarke. Pro-Vice-Chancellor for Education & Students.
Amanda McKenzie – MSc in International Agri-Business and Food Chain Management. 
Stephen Evans – BSc (Hons) Agriculture Student.
Rhodri Williams – 4th Year MEng Agricultural Engineering Student.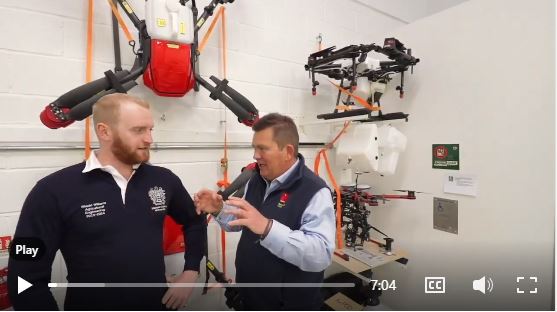 Maria Simpson. Careers Advisor and Service Manager.
Professor Lydia Arnold. Professor of Learning and Teaching and Director of Education.
To find out more about this sector acclaimed University, just visit their website
Would you like you organisation or business promoted in a similar basis to Harper Adams University? Just contact us direct to find out how BY CLICKING THIS LINK.