Zoono – The Solution to Extending the Shelf Life of Fresh Food / Produce? We think so…
Welcome to ZOONO. The technology is used all over the world to help keep people safe. It is the next generation of antibacterial technology. It is potentially revolutionary in what it can do for our fresh produce and fresh food sectors. And we are going to find out how on our Beanstalk Global platforms!
The sectors have been looking for such a long time to source a product that can extend the shelf life of fresh produce and also assist with combatting mould in containers holding fresh food/fresh produce. Zoono may have just the answer for us.
Listen to the Zoono Global experts as well as Burger Conradie the Operations Director of Cape Dried Fruit Packers in South Africa, to hear of the success he and his business has had with Zoono.
This may be the game changer we all have been looking for…
Check out their websites:
To watch the Broadcast, just click on the picture as below. To listen to the Podcast, just click the podcast icon.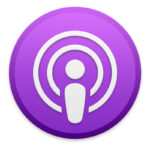 Filmed Thursday 2nd Sept 2021
If you would like to become a Partner Sponsor to promote your products or services with this unique UK and International Broadcast series, please either email: info@beanstalk.global  or call +44 (0)1284 715055.
We know how important it is to be inspired by both big
Want us to host your event?
With more than 20 years experience of managing global events, combined with award winning marketing campaign credentials, and an extensive global reach, our team can help you promote your message to the right people, and help you succeed
Natural Complex Plant Biostimulants
Formulated with naturally occurring minerals, producing healthier plants and increased profit for growers
Stay curious.  Sign up to hear about Events, Campaigns, News and more