EQUIFRUIT – The Real Deal When it Comes to Ethically Sourced Bananas!
Equifruit is a group of diehard believers in ethical fruit sourcing. Especially when it comes to bananas. They are on a mission to right the wrongs of banana business history by making it fair from the start, especially for farmers.
Established in 2006, Equifruit is Canada's leading Fairtrade-certified banana importer. They are a growing produce aisle sweetheart with current distribution in Quebec and Ontario. Stay tuned for their worldwide Fairtrade banana domination – starting with North America. Beanstalk loves these guys and are looking to assist them with their mission via our international networks.
On the Broadcast we will have Kim & Jennie from Equifruit.
Kim Chackal is the Director of Sales and Marketing at Equifruit.   Over the past 6 years, she has established Equifruit as the Canadian market leader for Fairtrade bananas and her sights are set on global Fairtrade domination. Her fearless and bold approach is making waves in the produce industry.  With 20 years of sales experience, she loves challenging people to rethink their consumption habits and consider Fairtrade as a sustainable solution in produce.
Jennie Coleman has been Owner / President of Equifruit since 2013. She combines a lengthy career in business with longstanding social justice roots, set during two years' volunteer work in Namibia in the mid-90s. She loves fair trade for its pragmatic approach to sustainable business. She loves Equifruit for… the fruit (YUM!), the farmers and the fact that something as simple as eating a fair trade banana can have such a positive impact on someone's life and community.   Equifruit was recognized at the 2020 Canadian Fairtrade Awards with the prize for "Excellence in Producer Partnerships", and "The Packer" named Jennie one of their 2021 "Women in Produce".
To watch the full Broadcast, click on the picture as below. To listen to the Podcast, just click on the Podcast icon.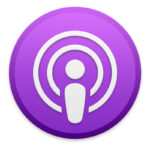 Filmed 16th September 2021.
Click HERE to check out their great website. 
If you would like to become a Partner Sponsor to promote your products or services with this unique UK and International Broadcast series, please either email: info@beanstalk.global  or call +44 (0)1284 715055.
We went live with a number of key individuals post our "Circle
Want us to host your event?
With more than 20 years experience of managing global events, combined with award winning marketing campaign credentials, and an extensive global reach, our team can help you promote your message to the right people, and help you succeed
Natural Complex Plant Biostimulants
Formulated with naturally occurring minerals, producing healthier plants and increased profit for growers
Stay curious.  Sign up to hear about Events, Campaigns, News and more