Are you ready to embark on a transformative journey that can help reshape the growth of your business or charity in that ensures a more sustainable world for our children and grandchildren? If the answer to your question is a resounding 'Yes', then we invite you to join us for our first Net Zero Webinar on the TANZ West Northants Project.
This is your opportunity to be a part of something extraordinary. TANZ West Northants is more than just a project; it's a mission. Launched in partnership with West Northants Council in September 2023 and funded by the prestigious UK Shared Prosperity Fund (UKSPF), this two-year project is set to put the commercial activities of local small and medium-sized enterprises (SMEs) and charities on a more sustainable footing and on the path to accelerated growth.
This first webinar will provide crucial knowledge and insight into how attaining Net Zero can secure a more sustainable and profitable future for your organisation. Attendees will also take away key understandings on how the TANZ project is well positioned to transform their commercial operations, making them eco-friendly and more efficient so as to realise the financial benefits of sustainability.
We were pleased to have moderating this webinar, Max MacGillivray of Beanstalk Global. Don't miss this chance to be a part of a transformative project that we will all be glad to tell our grandchildren about one day, to say that we did our bit to secure their tomorrow today.
To watch the Broadcast, click the picture below. To listen to Podcast, click the Podcast icon.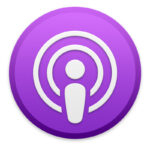 Recorded 14th November 2023
To view the TANZ project page (where businesses and charities can sign up for the program) CLICK HERE.