Entering its eight year, the Groundswell Festival provided a unique forum for farmers, growers, or anyone interested in food production and the environment to learn about the theory and practical applications of regenerative farming systems.
Beanstalk.Global was on site conducting a series of LIVE interviews with key speakers and attendees, as well as filming with latest Circle of Influencers with the AHDB.
Click on the pictures below to watch the Broadcast and videos we conducted on site.
AHDB – Regenerative Agriculture: Is it a Farming Evolution or a Revolution?
Andrew Lazenby and Harry Henderson of BASIS Reg Ltd at Groundswell 2023
Sophie Cath of Eurofins
David Farley
Ecospray Ltd – Nicholas van Cutsem and Peter McDonald 
The Map of Ag team! Hugh Martineau, Jim Flambert and Alastair Grizzell.
Agrovista UK Ltd – Chris Martin and Jon Tanner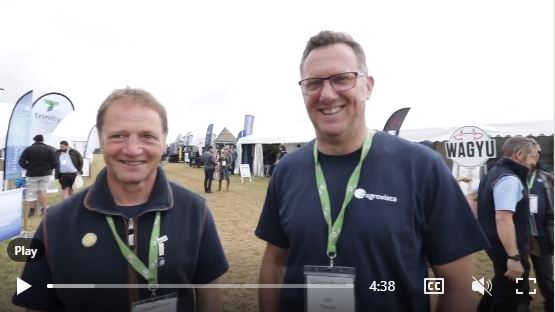 Ian Gould of Oakbank Game & Conservation Ltd
Filmed end of June 2023