Global Women Fresh – Venture Capital.
Global Women Fresh.
Their mission is to change the status quo and leverage the talent of Women in Produce to close the industry's gender divide by inspiring, connecting and empowering women around the world. And their mission matters more than ever.
Today, women account for 80% of purchasing decisions, but only 20% of the voices guiding decisions in the boardroom. What's more, is that by 2030 we'll need the equivalent of two planets to feed a growing world population of 10 billion people – half of them female.
Our industry is being called upon to feed the world more humanely, sustainably and efficiently – and more female leadership is a critical part of the answer.
Beanstalk Global has partnered up with Global Women Fresh to create a unique monthly Broadcast interview series. This to further promote the great work they do, to gain them more members ongoing and additional corporate sponsorship as well as to assist them to make a long-term difference in the Global Fresh Produce sectors.
In the very successful "Coffee and Tea with Global Women Fresh" series, for September we are majoring on the Topic of Women and Venture Capital in the Ag Tech World with a number of key global experts. Our goal is to share some of the challenges that still women face in the VC world and the lack of investment around Women startups. Also, this is an opportunity to inspire and empower women around the world who may have a great business idea, but they are not quite sure how to get their business to the next level. 
Joining them for the October broadcast will be:
Allison Kopf is the Founder and CEO of Artemis, the market-leading Cultivation Management Platform serving the fruit, vegetable, floriculture, cannabis, and hemp industries. She is an internationally recognized expert on modern agriculture and has spoken at leading conferences including TEDx, TechCrunch Disrupt, and various Forbes summits.
Artemis won the highly coveted Disrupt Cup at TechCrunch Disrupt in San Francisco. Kopf was named one of Forbes 2019 30 Under 30, the 2021 "Woman of Impact" award from Global Women Fresh, as well as one of New York Business Journal's 2019 "Women of Influence." Allison is an Investment Partner at XFactor Ventures and serves on the boards of Cargill EDGE, Santa Clara University's College of Arts and Sciences, and Santa Clara University's Center for Entrepreneurship. She holds a BS in Physics from Santa Clara University.
Martha Montoya has over 28 years of worldwide IT, telecommunications, food and agricultural and supply chain experience. From setting up production lines across the world for telecommunications to sourcing ingredients from the Americas to New Zealand, Australia and Thailand. Traveling while delivering projects beneficial for the supplier and customers in over 4 continents, Martha dealt with both small and and industrial size stakeholders or suppliers, government entities and sophisticated buyers. appointed to the  Board of the California Department of Food and Agriculture, served on the Worldwide Advisory Board of Women for Walmart, Executive Board of United States Hispanic Chambers of Commerce and several additional boards.  
Martha founded and is the CEO of Agtools Inc.  The company delivers a technology solution at www.ag.tools that allows farmers and food supply chain stakeholders to make better decisions, increase profits, avoid waste and impact climate change.  Her day to day contribution to the company includes strategic decision making, Sales, marketing and management of team members and forging relationships with collaborative companies for growth.
To see the full Broadcast, just click on the picture below. To listen to the Podcast, just click on the Podcast icon.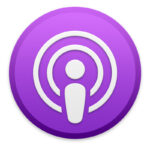 Filmed 20th Oct 2021
Further information and to join Global Women Fresh, just visit the website – www.globalwomenfresh.com
If you would like to become a Partner Sponsor to promote your products or services with this unique UK and International Broadcast series, please either email: info@beanstalk.global  or call +44 (0)1284 715055.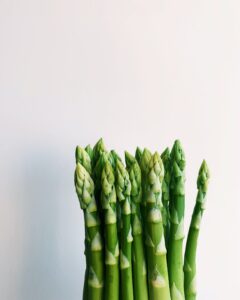 A highly flexible produce, food and farming professional with over 25 years'
Want us to host your event?
With more than 20 years experience of managing global events, combined with award winning marketing campaign credentials, and an extensive global reach, our team can help you promote your message to the right people, and help you succeed
Natural Complex Plant Biostimulants
Formulated with naturally occurring minerals, producing healthier plants and increased profit for growers
Stay curious.  Sign up to hear about Events, Campaigns, News and more