Global Women Fresh Interview with Eunice Mutua, Managing Director of Select Fresh Produce Kenya.
Eunice Mutua is an Entrepreneur and an Agribusiness Market Place Influencer who is passionate about creating and supporting sustainable food systems in Africa which promote sustainable production and related aspects, market access and nutrition. She is also very passionate about creating employment, knowledge sharing and mentorship of youth and women, and is a Sustainable Agribusiness Ambassador.
Eunice has over 15 years working experience in various industries that include the security industry, the advisory consulting industry, PwC (PriceWaterHouseCoopers) in global business management, business and project risk management, finance, strategy and operations advisory. She has over 8 years' experience in the horticultural industry in local trade and international trade/export of fresh and dry produce that has seen her work closely with Farmers, AgriSMEs and other ecosystem players in various Counties in Kenya, Africa and Europe.
Eunice is the Managing Director at Select Fresh Produce Kenya. They are an import export company that deals with Agricultural Produce categorized as both Fresh and Dry food products and Fruits such as Sesame Seeds, Groundnuts, Cashew Nuts, Green grams (Mung Beans), Pigeon Peas, Black Tea, Avocados, Mangoes, Pineapples, Chilies amongst other cereals and fresh fruits.
Their mission is to sell healthy produce to their customers for fair prices to encourage a lifestyle of eating healthy foods for a healthy nation hence their motto "eat fresh stay healthy".
To find out more about Select Fresh Produce Kenya, CLICK HERE to view their website.
Eunice is also Chair of ASAAN – Africa Sustainable Agribusiness Agroprocessing Network. They exist to close access to finance gaps, market gaps, gaps in knowledge of Good Agricultural practices for Products going into the local regional and international markets etc. They also promote Sustainable Agriculture, Sustainable Production, Value Addition, Climate Smart Agribusiness, Green Initiatives, Conservation Agriculture knowledge amongst many other thought leadership conversations and initiatives. They aim to have a conference early next year on Cost of Production in Africa and are looking for partners for the same in light of opportunities around Africa Continental Free Trade Area (ACFTA). 
What they do:
Support Advocacy for SME and MSME reforms/policies in Business.
Support and Partner with Capacity Building Programs that Capacity Build/upskill SME's and MSME's with the necessary Business Skills to help them, their employees and their Businesses grow.
Facilitate and Encourage Multi-Stakeholder Engagement in SME and MSME Engagements/Partnerships/Solving issues.
Encourage Corporate Responsibility in Society Through Various Campaigns and Programs e.g. Water Conservation, Climate Change, Sustainable Production, Nutrition led Agriculture etc.
Encourage Corporate Governance and Sustainable and Ethical Business Practices in SME and MSME companies.
Support SMEs and MSMEs to access Market and relevant Networks for their Businesses and Services Through Trade Fairs and Networking Events and like-minded Ceremonies.
Conduct and Facilitate Agribusiness and Business Clinics in relevant Countries in Africa, Promote Entrepreneurship Programs for Youth, Women and Men.
Promote Access to Affordable and Patient Finance for Business for SME's and MSME's.
Promote Technology Innovations in Business and Big data Analytics in Decision Making.
Promote Risk Management interventions like Crop Insurance in Agribusiness.
Support Creation and Use of Reliable Information/Data collection and Dissemination Systems for SMEs and MSME's.
Find out more about ASAAN click here: https://www.facebook.com/asaanafrique/
To see the broadcast, click on the image below.  To listen to it via the Beanstalk Podcast app, click the icon below:
Recorded 26th July 2021
If you would like to become a Partner Sponsor to promote your products or services with this unique UK and International Broadcast series, please either email: info@beanstalk.global  or call +44 (0)1284 715055.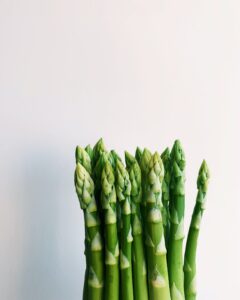 A highly flexible produce, food and farming professional with over 25 years'
Want us to host your event?
With more than 20 years experience of managing global events, combined with award winning marketing campaign credentials, and an extensive global reach, our team can help you promote your message to the right people, and help you succeed
Natural Complex Plant Biostimulants
Formulated with naturally occurring minerals, producing healthier plants and increased profit for growers
Stay curious.  Sign up to hear about Events, Campaigns, News and more