Could your Business Benefit from A Senior Executive & Advisory Professional with 20+ years of Experience in the Agribusiness, Food & Green Energy Sectors?
A senior executive and advisory professional within the Agribusiness, Food and Green Energy Sectors. With a 20+ year career that has encompassed Senior Roles across 3 continents he has extensive experience of dealing with a wide range of businesses across the globe.
With a strong agricultural background, previous roles have included Executive level roles and extensive advisory experience, more recently he has also undertaken consultancy / NED roles.
Throughout his roles he has shown a repeated ability to quickly grasp complex situations and to look to provide solutions that meet the requirements of all stakeholders, communicating in a candid and straightforward manner. He has particular strengths in financial transactions and deal structuring as well as providing commercial due diligence. He is known for his straightforward approach and focusing on solution delivery. A decisionmaker, able to take decisions positively and communicate with clarity to all stakeholders.
He has wide range of experience in business transformation projects, both internally and as an external advisor.
He has worked successfully in both a strategic and operational situations, from both a strategic and operational context, supporting, leading and developing, high performance management teams.
He has worked for, and with a diverse range of organisations, from large multinationals through boutique advisory firms and smaller business. He has also worked with organisations both throughout the food chain and ancillary to it, which provides a broad, well rounded skill set.   Having been permanently based, at various stages, in 3 different continents and having experience in over 25 countries, he has a range of thinking and experience that is virtually unmatched within the industry. This has also enabled him to develop not only a strong global network, but also the ability to work successfully with complex, multi jurisdiction scenarios that involve a range of regulatory frameworks and structures with ease.
Open to positions globally and especially interested in consultancy, project (including interim leadership) or NED roles. He has undertaken media training and has extensive experience presenting to large audiences or to the media.
If this is of interest to you get in touch with Max MacGillivray on +44 (0)1284 715055 or contact the Beanstalk team directly by CLICKING HERE and quote Reference: 1023061 to set up an exploratory meeting.
Would you like to be promoted on a similar basis to our international networks? If so, just contact the Beanstalk Global team today AS PER THIS LINK.
This posting is being run on behalf of Redfox Executive Selection Ltd. There would be an introduction fee applicable if a successful introduction was made from this engagement. To view the Redfox Privacy Policy, CLICK HERE.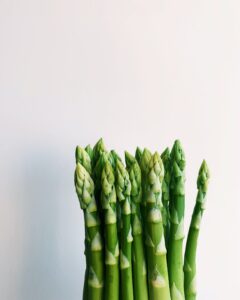 A highly flexible produce, food and farming professional with over 25 years'
Want us to host your event?
With more than 20 years experience of managing global events, combined with award winning marketing campaign credentials, and an extensive global reach, our team can help you promote your message to the right people, and help you succeed
Natural Complex Plant Biostimulants
Formulated with naturally occurring minerals, producing healthier plants and increased profit for growers
Stay curious.  Sign up to hear about Events, Campaigns, News and more